Sea-Doo Rentals at Beavers Bend Marina
Sea-Doos are a great way to explore Broken Bow Lake and get into some of the narrowest coves. While this is exciting and adventurous, please do not get too close to land because there are many submerged objects and trees in these isolated coves.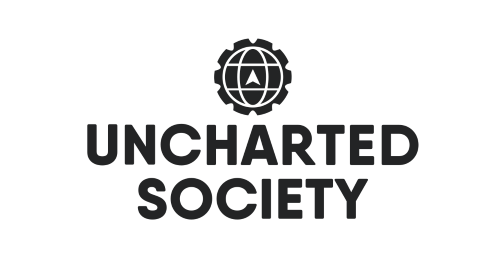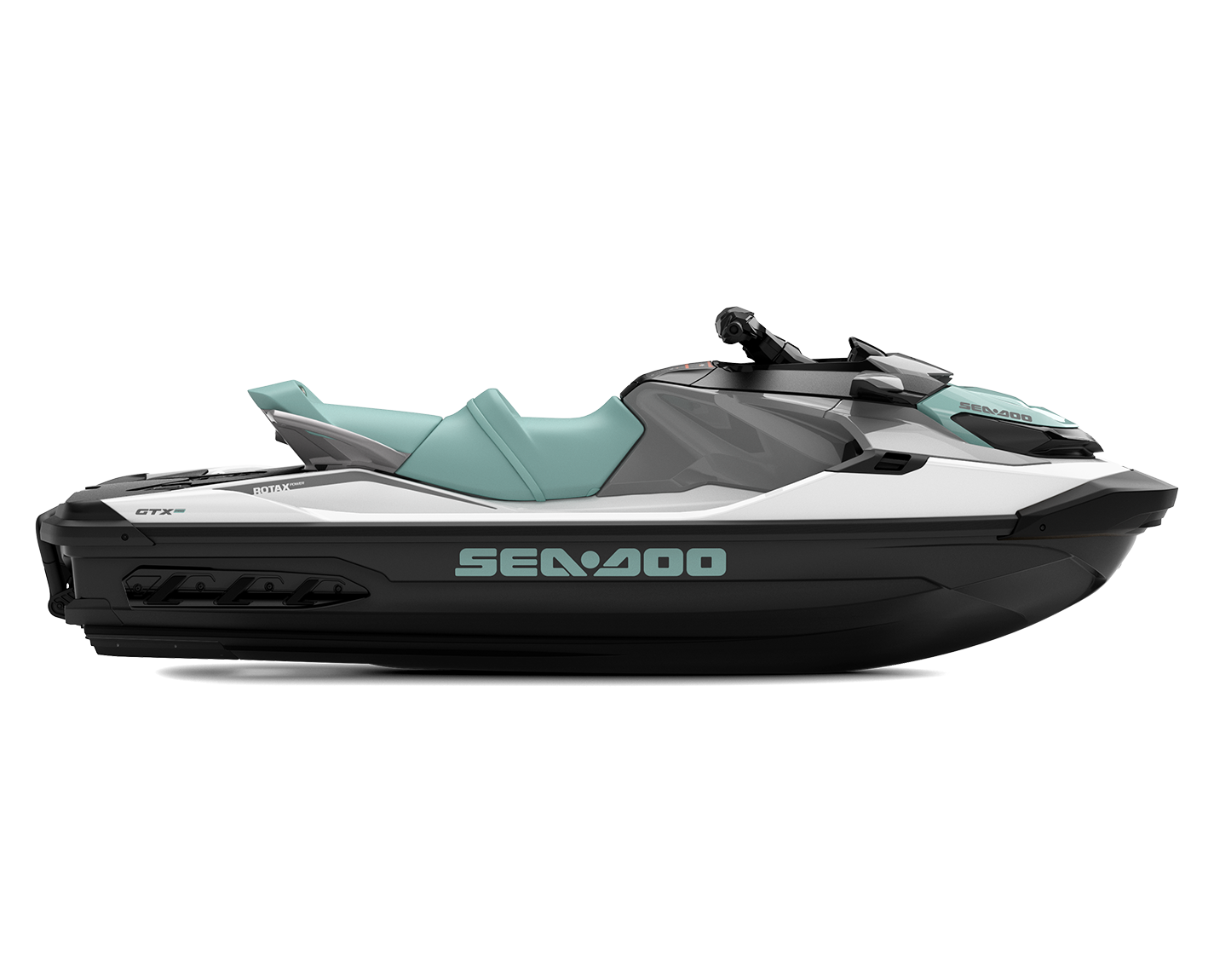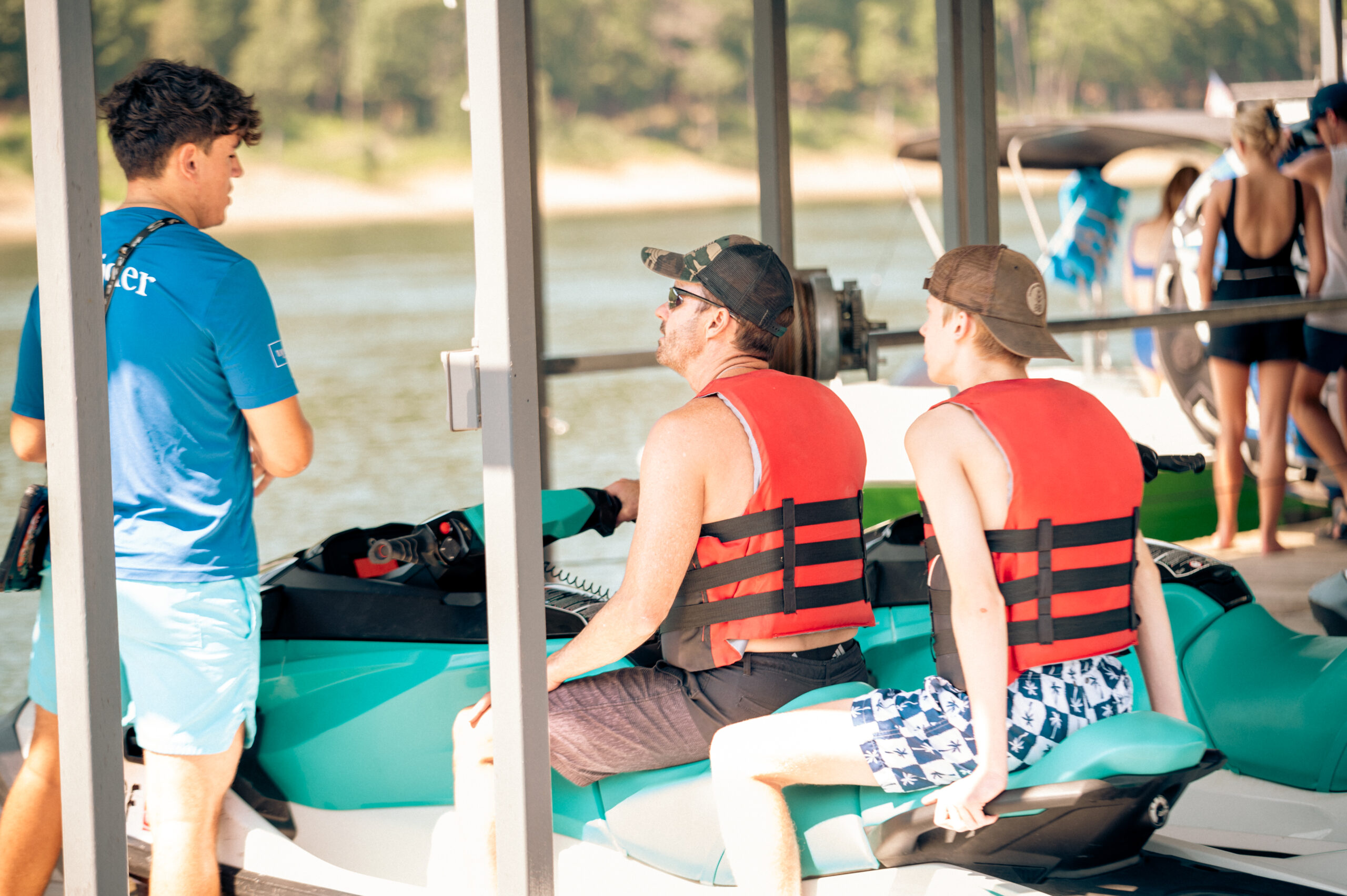 Amazing Amazing Amazing!!
The staff at the marina is always courteous.
Sea-Doo Rentals at Beavers Bend Marina
If you are a speed demon, Sea-Doos or jet skis as some people refer to them will give you an adrenalin rush. We have several new sea-doos for the 2023 season. The capacity of all the sea-doos is two riders. Any more and they become very unstable and you risk getting wet a lot!
Do you know the best way to board a sea-doo? Well it is not obvious! The highest stability of a sea-doo is bow to stern (nautical lingo for front to back). So considering this, it is best to board from the stern or back of sea-doo which has a flat surface for you to crawl onto. To make it event simpler, many if not all of our sea-doos are equipped with a stern boarding ladder which makes it much easier for persons with not much upper body strength. Always best to have the strongest partner/driver board first since it can be very clumsy to switch positions once you have both boarded. You will both most likely lose your balance and off you go in the water to start over again.
Wearing a comfortable Life jacket that fits well is a must. It can be very tiring swimming and getting back on the sea-doo multiple times. If you collide with another vessel and are knocked out, it will save your life by keeping your head above water.
Please stay a safe distance from all other boats, land and especially other people on sea-doos. Playing chicken with another sea-doo is a recipe for a serious injury not to mention a large bill waiting for you when you check out!
Remember, you can have lots of fun on the water without being careless!! We hope you have a wonderful vacation at Beavers Bend Marina on Broken Bow Lake.
| | | |
| --- | --- | --- |
| Damaged Part | Estimated Repair Cost | Cause  |
| Impeller & Wear Ring | $700 – $900 | Take sea-doo too close to the shore and suck up rocks. Causes permanent damage to impeller and wear ring. |
| Fiberglass Repair | $500 – $8000 | Collision with another watercraft or object. |
| Flipped Watercraft (Capsize)  | $1500 – $4250 | Capsize the sea-doo by flipping it upside down in the water. |
| Broken Mirror | $300 | Collision with another watercraft or object. |
| Broken Handlebars | $1000 | Collision with another watercraft or object. |
| Hood Replacement | $400 – $1700 | Collision with another watercraft or object. |
| Lost Key | $300 | Key is lost during rental |
DAMAGE
EST. COST
 
 
Impeller & Wear Ring 
$700 – $900
Take jet ski too close to the shore and suck up rocks. Causes permanent damage to impeller and wear ring.


Fiberglass Repair
$500 – $8000

Collision with another watercraft or object.




Flipped Watercraft (Capsize) 
$1500 – $4250

Capsize the jet ski by flipping it upside down in the water.




Broken Mirror
$300

Collision with another watercraft or object.




Broken Handlebars
$1000

Collision with another watercraft or object.




Hood Replacement
$400 – $1700

Collision with another watercraft or object.




Lost Key
$300

Key is lost during rental